Design

At 3 Orchard By-The-Park, I have created a design experience that harmonises all the elements
Imagine home as an Italian masterpiece, a bold sculptural statement by Antonio Citterio against a flourishing backdrop in the heart of Orchard Road. 3 Orchard By-The-Park is a freehold development housing only 77 exclusive residences. The ultimate urban retreat set on a sprawling estate of lush greenery to dwell in intimacy.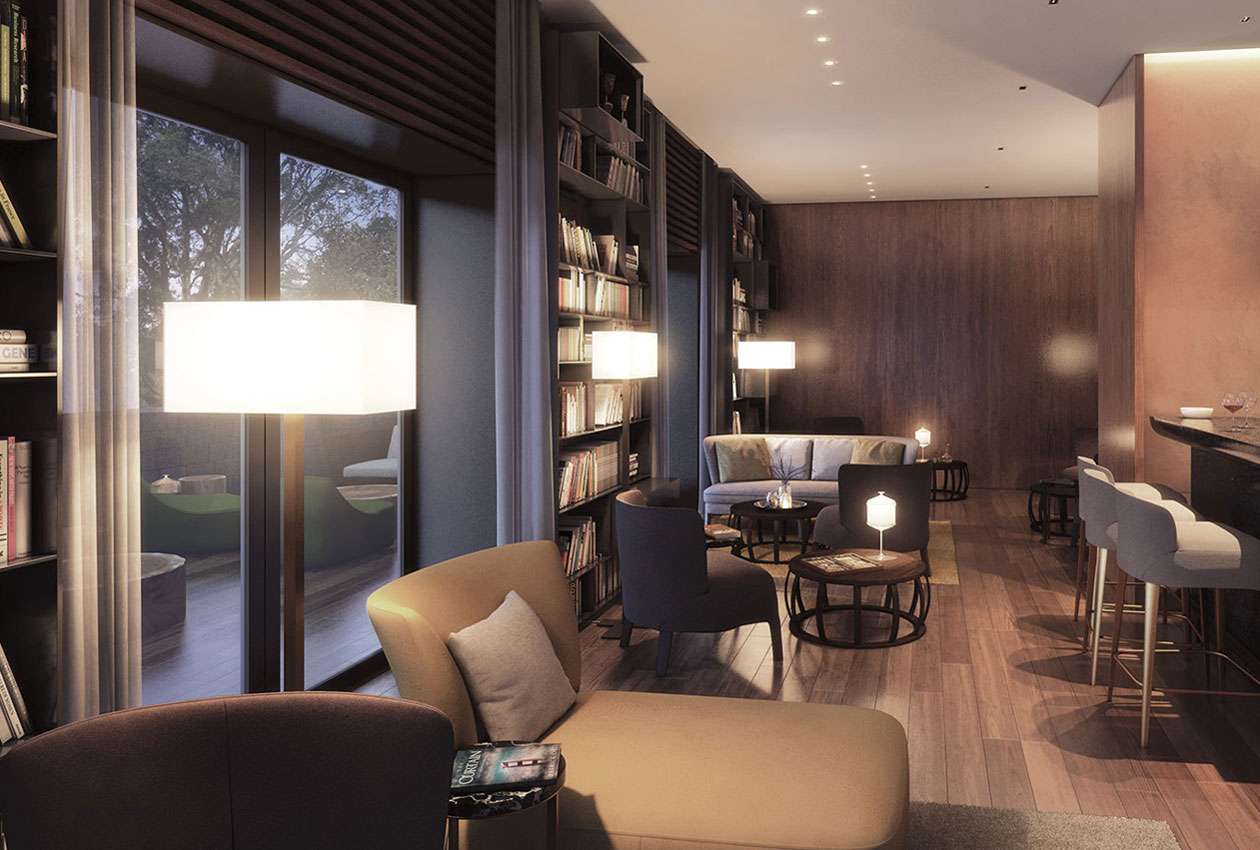 WOOD
Designed to enrich your senses, the surrounding landscape creates a picture of harmony in the choicest residential acreage in Singapore. Artfully unconventional, the Wood Tower juxtaposes the rawness of materials with the warmth and sophistication of effortless luxury.
A designer library lounge that combines relaxation with personal growth and is a reflection of Citterio's approach to elegance and style. Discover the perfect sanctuary that presents a laidback way to experience the cosmopolitan with a sense of calm.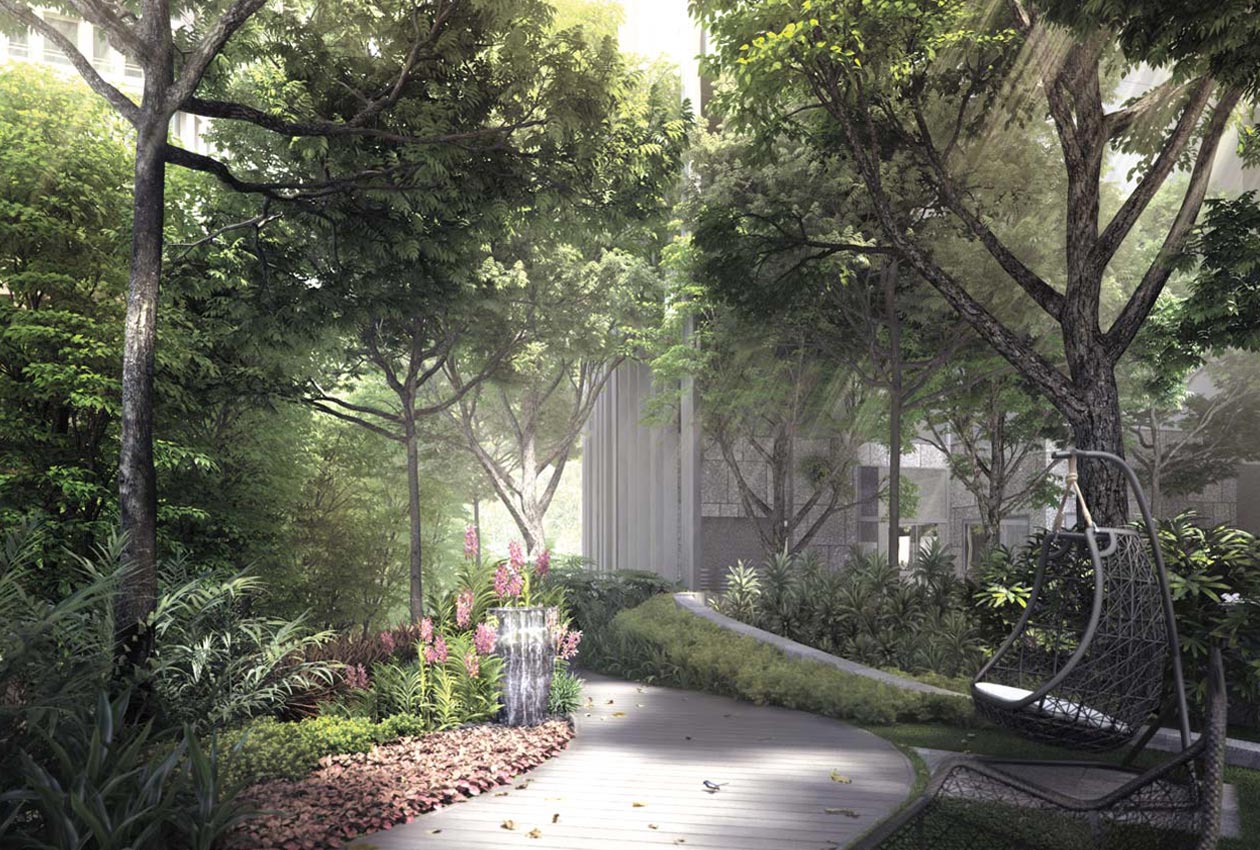 WILDERNESS
Your entrance is a private lift lobby that opens out into a manicured landscaped terrace. Yield yourself to nature's caress. Here the levels of the residences become viewing platforms to panoramas of verdant trees rising above a colourful array of flowering plants. Bathed in natural light, the living and dining areas flow with a heightened feeling of space. The Wilderness Tower defines new standards of extraordinary living.
WILDERNESS
Discover a haven of botanical vibrancy at the Wilderness Tower zone. A rich and evolving tapestry of pathways, vistas and enclosures in a landscaped environment of manicured greenery and watery cascades.
Here, two rare and exquisite Vanda orchids named 'Vanda YTL' and 'Vanda Andrea Bocelli', presented by the Singapore Botanic Gardens in honour of YTL's outstanding contribution, thrive lusciously in enchantment. Find your breathing space in a secret garden that truly captures the prestige of a home in a botanical garden.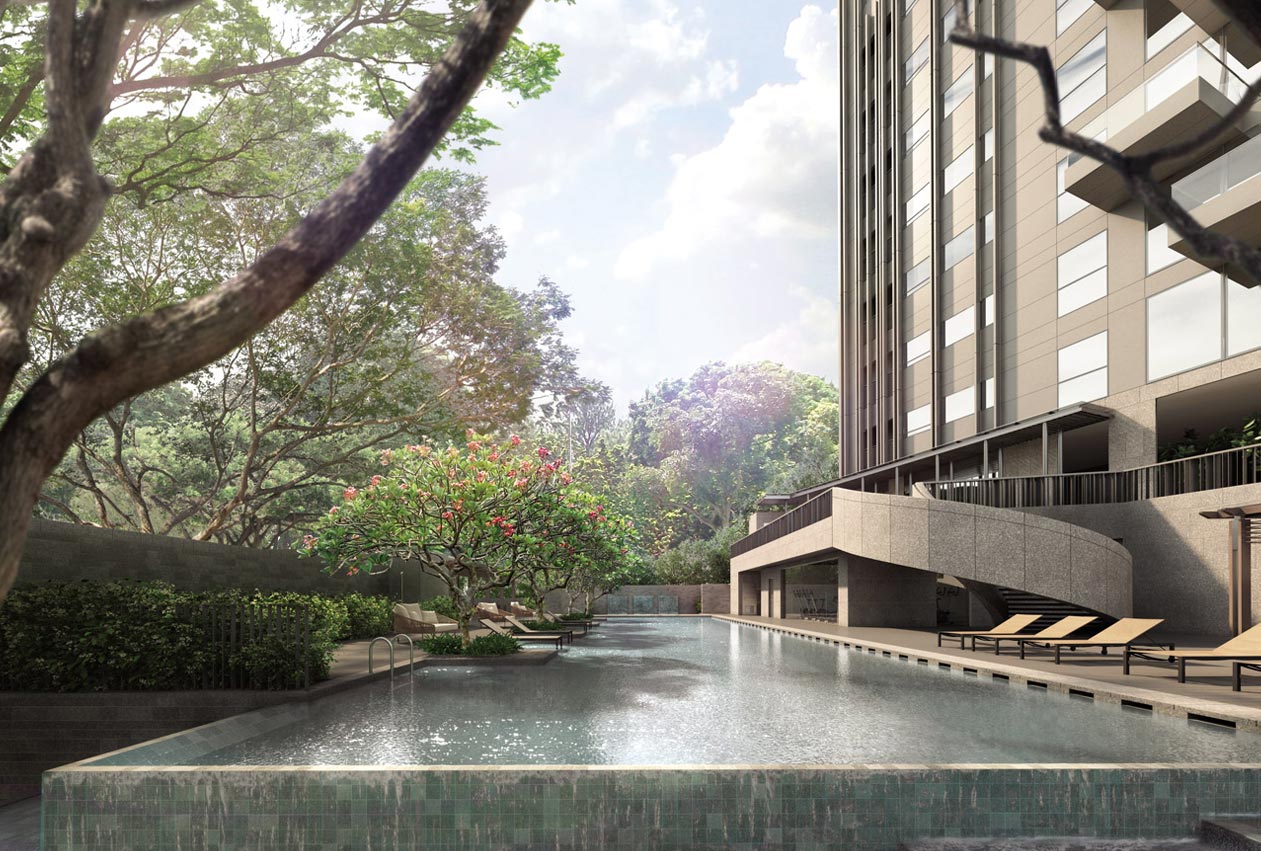 WATER
Thoughtfully worked into the design of the Water Tower are two distinctive water features, along the driveway and at the sculpted entrance courtyard. Adding a splash of magnificence are plants sculpted into wavy patterns to create a unique relationship with the environment.
For the select few with the most discerning of tastes, luxuriate in the Water Tower's hallmark double volume living space, where you may experience the duality of loft living. Intimate and stylish, the upper and lower levels of the interior are separated by a sculptural winding staircase, which is no doubt the greatest work of art, to add an artistic note to the space.